GojoSpin has partnered with Zapier to offer our members over 1,000 integrations with a variety of applications. Connecting with Zapier will allow users on the Pro plan to automatically take the leads they are collecting through GojoSpin and send them to other locations like Salesforce, HubSpot or ActiveCampaign.
Heads up!
Our Zapier integration is currently in beta and requires manual activation for your account. Please create your Zapier account and then
click here
to receive an invite.
Once you have accepted the invitation to our Zapier beta app, creating your first Zap is simple! First, login to your Zapier account and click the orange Make a Zap! button. From here you will want to select GojoSpin as your Trigger App:
Next, select New Lead as the trigger and Save + Continue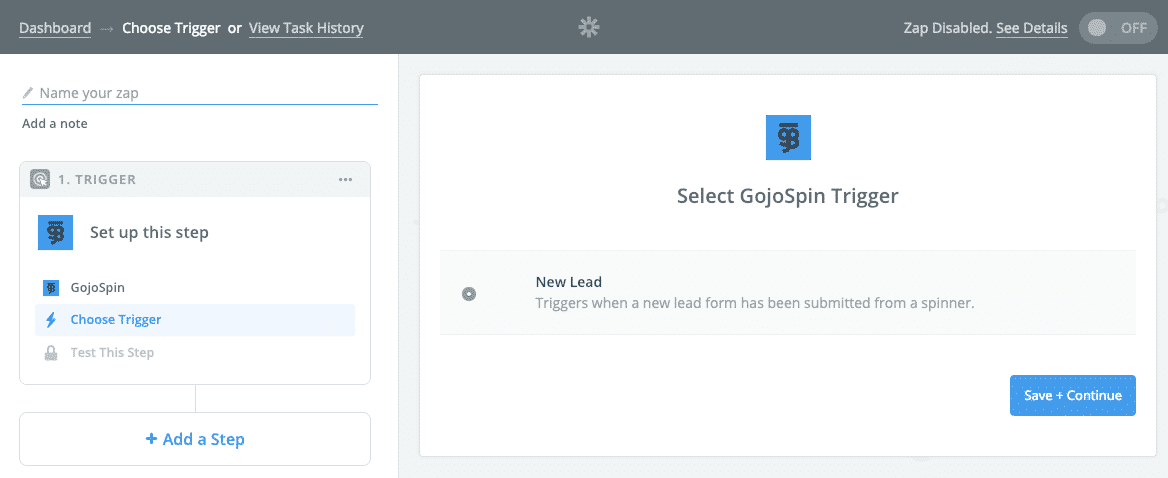 Next, connect your GojoSpin account by pasting your API key into Zapier. Your API key can be found in the settings panel of GojoSpin.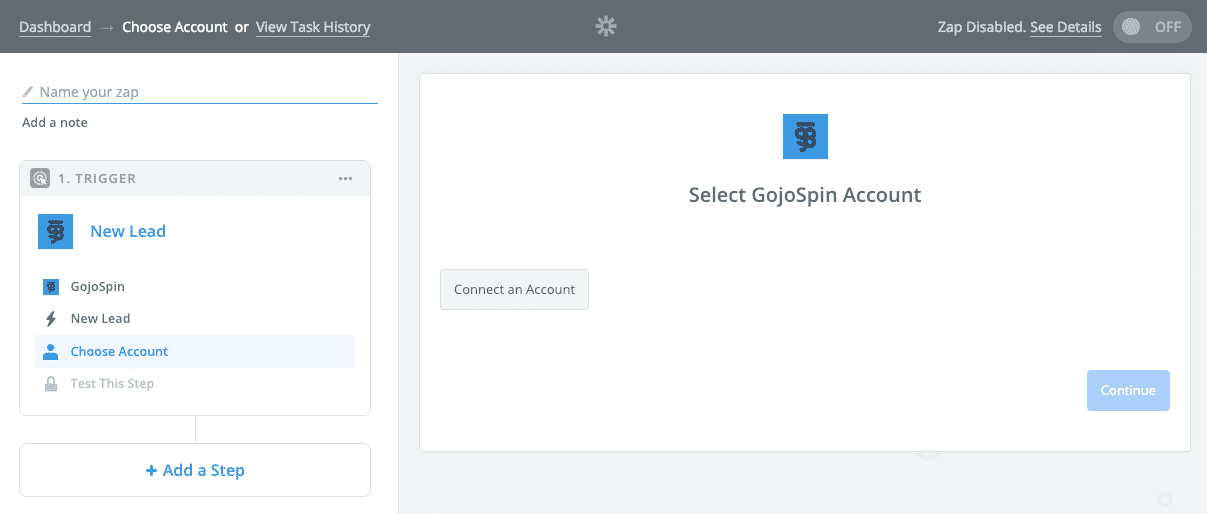 After connecting your accounts you will see one or more sample leads populate in Zapier. This means your accounts are connecting succesfully! Click Continue to move on.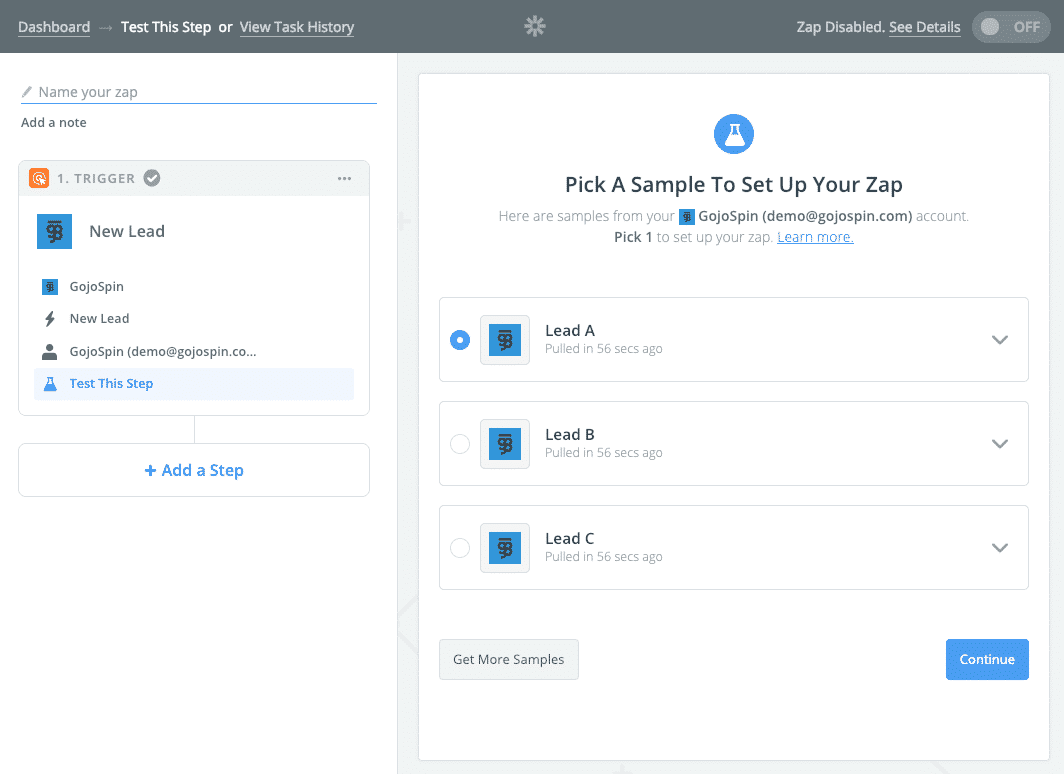 Now that we are succesfully sending our leads from GojoSpin to Zapier it is time to add an Action step and send the leads to our destination. In this example we will be sending the leads to Campaign Monitor: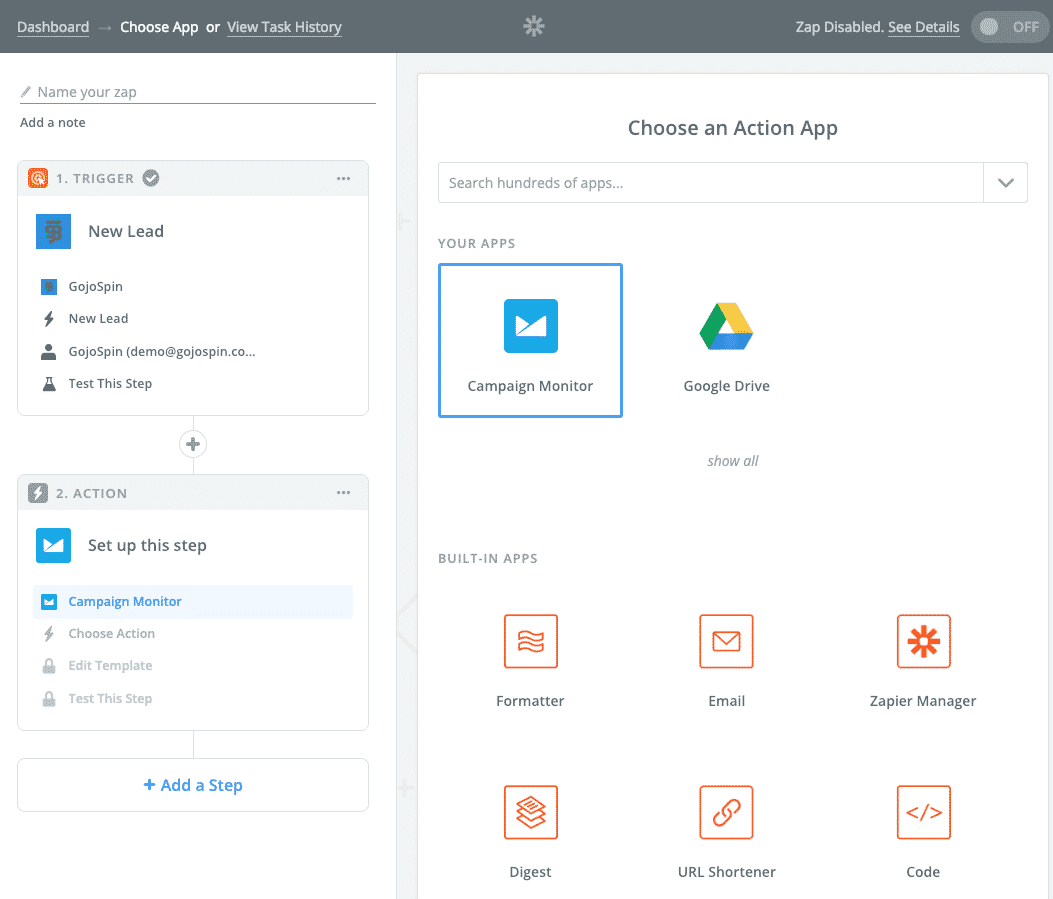 At this point in the process your path will differ - Zapier offers over 1,000 different integrations to different tools and each can be customized to fit your business needs. If you need any assistance in setting up your integrations we are here to help!